You can now configure
"Sync Automations"
to control which fields stay synced between Sunsama and ClickUp from your "Automations" tab. Currently, we support syncing due date and completion.
ClickUp tasks will also show you which fields are synced to Sunsama: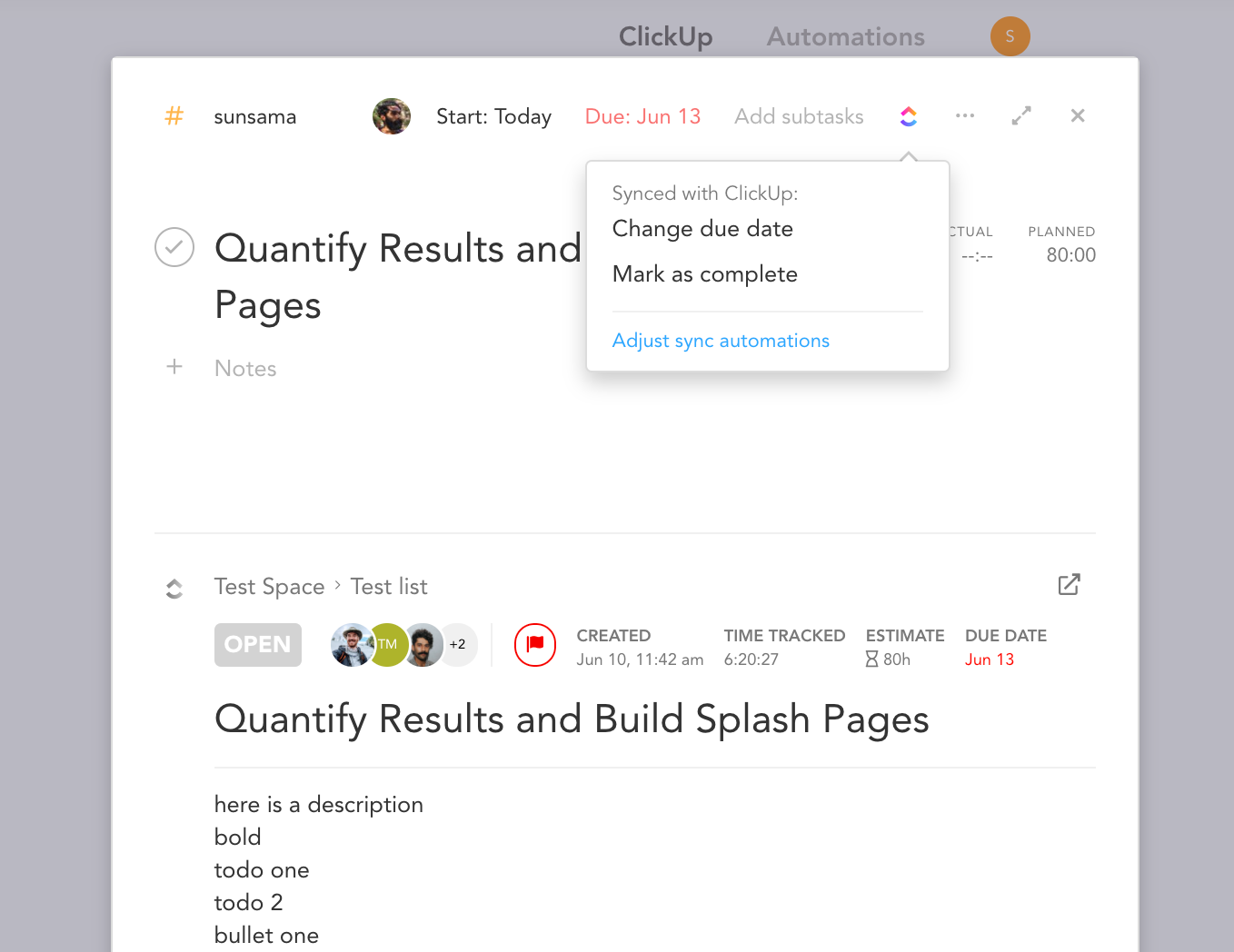 Let us know if there are other fields you'd like to see synced between ClickUp and Sunsama.