Once you've planned your day, you can now use "Today view" to show only today's tasks and calendar events. This way you don't get distracted by what's planned for other days.
To enter "Today view", use the keyboard shortcut "T", or click the "Focus" button at the top of today's task column.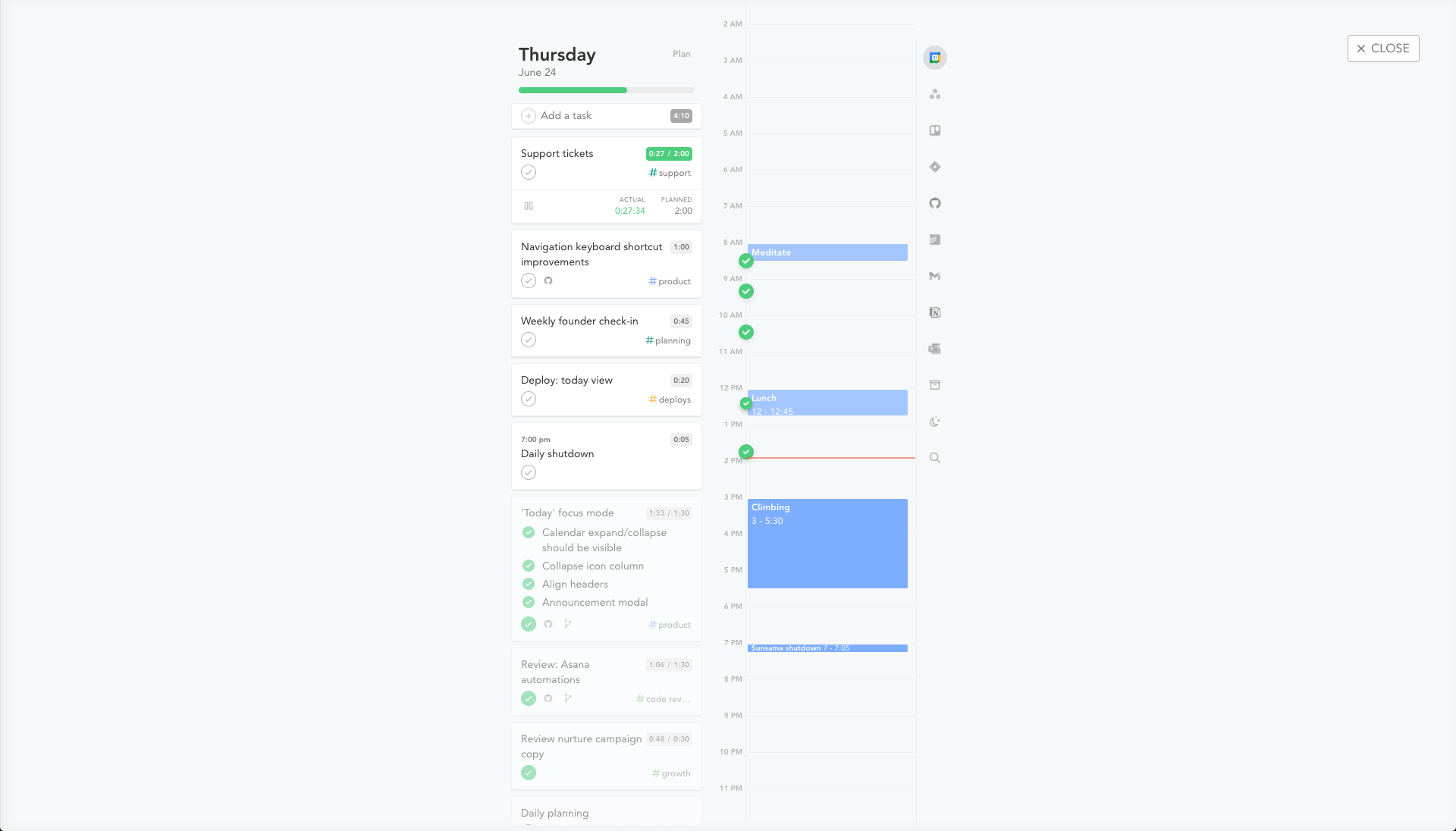 You can return back to the regular view showing multiple days by using the close button or hitting "Escape".
You can still use "Focus mode" (keyboard shortcut "F") to focus down even further to an individual task.